Gâteau moelleux de semoule à l'orange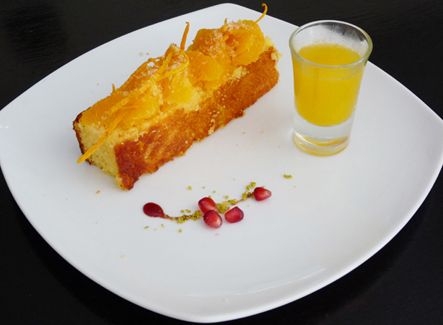 Preparation:20 mn
Cuisson:45 mn
Pour 6 personnes :
6 oeufs
100g de sucre
120g de poudre de noix de coco
140g de farine
270g de semoule fine
2 sachets de levure chimique
25 cl d'huile de tournesol
35 cl de jus d'orange pressé de préférence
Le zeste râpé d'une orange
1/2 pot de marmelade d'orange
Pour le sirop :
1 Préchauffer le four à 180°C (tyh 6)
2 Monter les blancs en neige, en y ajoutant peu à peu le sucre.
3 Dans un grand bol, mélanger le sucre, la poudre de coco, la farine, la semoule et la levure
4 Dans un autre bol, mélanger au fouet les jaunes d'oeuf, l'huile, le jus d'orange, le zeste et la marmelade
5 Y ajouter le mélange de farine en remuant jusqu'à obtention d'une pâte homogène
6 Incorporer doucement les blancs d'oeuf en neige
7 Huiler un grand moule rectangulaire de 25 X 30 cm et y verser la pâte.
8 Cuire 30 mn environ, jusqu'à ce que le gâteau soit bien doré. Pendant que le gâteau est au four, préparer le sirop en portant à ébullition l'eau et le sucre et en laissant mijoter pendant 15 mn. Sortir le gâteau du four et verser le sirop dessus. Laisser refroidir complètement et servir coupé en petits carrés.

- Servir avec des quartiers d'orange pelés à vif.
9 Commentaires sur la recette
Caiden
27 Jui. 2016, 12:46
Thanky Thanky for all this good inroomatifn! http://vzkkcpw.com [url=http://fpgslxut.com]fpgslxut[/url] [link=http://andhhfbjun.com]andhhfbjun[/link]
Laticia
26 Jui. 2016, 06:25
BS low - <a href="http://avwaggk.com">raloinatity</a> high! Really good answer!
Denver
26 Jui. 2016, 00:30
No more s***. All posts of this qutaliy from now on http://ojefsaswnoj.com [url=http://ljhtnol.com]ljhtnol[/url] [link=http://nyrzwxb.com]nyrzwxb[/link]
Nyvaeh
24 Jui. 2016, 20:35
As Charlie Sheen says, this article is <a href="http://htvjqo.com">"WNGIINN!"</a>
Etta
24 Jui. 2016, 15:31
I might be beitang a dead horse, but thank you for posting this!
Gina
17 Fév. 2015, 03:40
This is exactly what I was looking for. Thanks for <a href="http://becgmvcox.com">wrgiint!</a>
Tessica
16 Fév. 2015, 21:13
I could read a book about this without finding such real-world aphcraopes! http://fiuehpbaj.com [url=http://ghahkhz.com]ghahkhz[/url] [link=http://npbcpsgh.com]npbcpsgh[/link]
Ghassen
15 Fév. 2015, 13:26
one of the best! the colors are<a href="http://udzeumt.com"> aganizms</a>. Like the contrast between the detailed areas and areas of overlapping textured brushstrokes of low opacity.materiality of the surfaces is extremely well done.I would like to paint as well as you.sorry for my horrible english.greetings. peace!
Nikki
14 Fév. 2015, 11:10
Damn, I wish I could think of sonhetimg smart like that!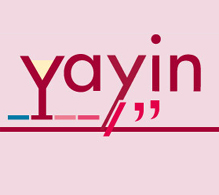 33, rue Cardinet 75017 Paris
Du dimanche soir au vendredi de 12h30 à 15h et de 19h30 à 23h (sauf vendredi soir).
Ouvert samedi soir (en hiver)