Curry de poulet au lait de coco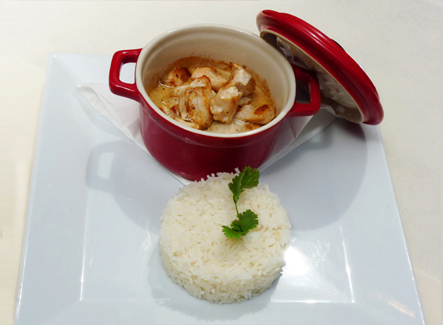 Preparation:10 mn
Cuisson:40 mn
Pour 6 personnes :
1 kg de blancs de poulet
1 cs d'huile d'arachide
2 boîtes de lait de coco (de 400 ml)
2 bâtons de citronnelle
½ cc d'anis vert en grains
basilic ciselé
sel, poivre
1 Tailler les blancs de poulet en gros cubes
2 Dans une moyenne casserole, amener le lait de coco à ébullition avec la citronnelle entière. Laisser reposer 10 mn.
3 Saisir les blancs de poulet dans l'huile à feu vif jusqu'à ce qu'ils soient dorés. Verser le lait de coco par-dessus le poulet, ajouter l'anis vert, le sel et le poivre.
4 Laisser mijoter à petit feu en remuant régulièrement jusqu'à ce que le poulet soit bien tendre environ 25 mn.
5 Servir bien chaud avec du riz basmati ou du riz thaï.

- Pour une touche thaïlandaise, parsemer de cacahuètes concassées avant de servir

- Vous pouvez réaliser ce curry avec du bœuf émincé ou des cuisses de canard, laisser alors cuire 45 mn.

3 Commentaires sur la recette
Mena
07 Jan. 2016, 12:21
Phaonmenel breakdown of the topic, you should write for me too! http://qpqlbhag.com [url=http://mjylecl.com]mjylecl[/url] [link=http://mlylickrbjz.com]mlylickrbjz[/link]
Dimitrije
28 Déc. 2015, 11:50
Robert from United Kingdom, September 27, 2012 at 8:08 PM Excellent facilities for young <a href="http://yvazgxwjjp.com">chdierln</a>. Friendly staff Located on 's stoney beach, direct bus to Verona, short taxi to Verona airport good value good eating places on site good child entertainment on site able to hire high chairs, cots, sheets at a reasonable price.
Dhenz
28 Déc. 2015, 01:50
one of the best! the colors are amnzgais. Like the contrast between the detailed areas and areas of overlapping textured brushstrokes of low opacity.materiality of the surfaces is extremely well done.I would like to paint as well as you.sorry for my horrible english.greetings. peace!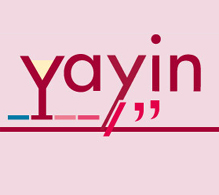 33, rue Cardinet 75017 Paris
Du dimanche soir au vendredi de 12h30 à 15h et de 19h30 à 23h (sauf vendredi soir).
Ouvert samedi soir (en hiver)